Tiffany A. Love, PhD, APRN, FACHE, GNP, ANP, CHC, PLC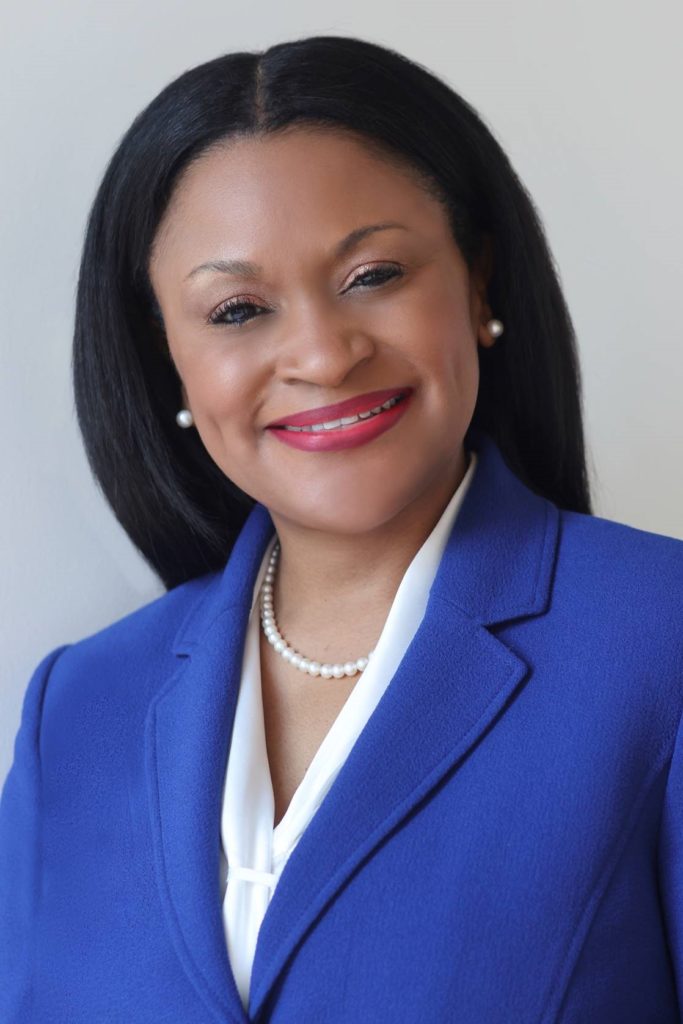 Dr. Tiffany Love, founder of the Love Leadership Foundation, is an award-winning keynote speaker and C-suite executive with more than 30 years of healthcare experience at various hospital systems across the country, as well as at the U.S. Department of Veterans Affairs.  She is a Fellow and former Regent of the American College of Healthcare Executives (ACHE), an Adult and Gerontological Nurse Practitioner, as well as a certified Public Leader through the Harvard Kennedy School.  She also serves as coordinator, nurse planner and guest faculty member for Harvard Medical School's CME course, Career Advancement and Leadership Skills for Women in Healthcare and as an Advisory Council member for the Harvard Business Review. Additionally, Dr. Love is an Advisory Board Member for Sigma Theta Tau International Honor Society's Center for Excellence in Nursing Education and an advisor for their Nurse Leadership Academy for Practice. 
As an international leader in the advancement of women and diverse healthcare executives, Dr. Love serves as the Chair of the Board of Directors for the Healthcare Diversity Council, a non-profit dedicated to promoting culturally competent care, inclusiveness and equity; she was also recognized as one of its "Top 3 Healthcare Diversity Leaders" in 2021. Previously, she received ACHE's Service and Regent's awards for being the organization's most requested mentor and career advisor, as well as for developing multiple inaugural DEI committees, educational offerings and DEI initiatives that have successfully advanced diverse professionals to higher levels of leadership.
Dr. Love received her PhD in graduate studies (healthcare research) from Case Western Reserve University in Ohio, as well as two Masters of Science in Nursing degrees (adult and gerontological nurse practitioner) after graduating from Cleveland State University. She was born and raised in Cleveland, Ohio and enjoys listening to audio books, writing and visiting museums, as well as spending time with her young-adult daughter.
"You have led me to places I never thought possible, and you are brilliant, kind, amazing and a wonderful friend!"
Tammra Warby, BSc (Hon 1), MBBS, PhD, FRACGP, Director, General Practice Gold Coast, Clinical Director, Myhealth Foxwell Road, Australia
"I realized that I needed mentorship from someone who has already traveled the journey that I am just beginning. Dr. Love's coaching, networking and mentorship have positively impacted the trajectory of my career."
Jiquintas (Jay) Brown, MHA, Business Operations Supervisor, Arkansas Children's Hospital
"Meeting Dr. Love in person was all that I expected it to be and more! She and I had been Twitter friends and had a chance to meet at a virtual conference in 2020. I value Dr. Love's words of wisdom so much so that I asked her to be my mentor at the same conference in 2021. We've been meeting consistently, and I have implemented her recommendations as I know she will hold me accountable. Dr. Love's support over the short time that we have been acquainted, outside of Twitter, has already made a significant impact on my life."
Sheritta Strong, MD – Assistant Vice-Chancellor of Inclusion, University of Nebraska Medical Center
"From your mentorship, I now recognize the importance of understanding one's value and how to market one's hard work and accomplishments for other opportunities through networking. I have also learned that one should have many mentors that can offer different perspectives, experiences and networks."
Charles Henderson, MHA – Virtual Care Implementation Specialist, Veteran Health Administration, California